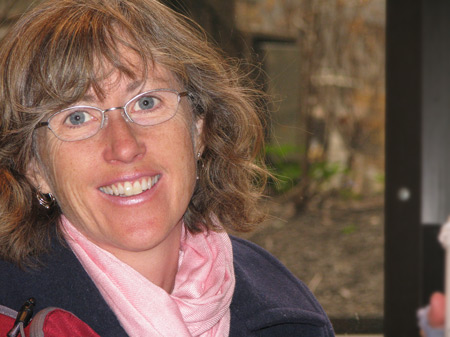 Carol is a Certified Dog Trainer (CPDT_KA) with the CCPDT which is the leading independent certifying organization for professional dog trainers.
(More education and professional credits are listed here.)
A passion for dogs has been with me for as long as I can remember.  There were dog books, dog movies, dog artwork, dog posters and, of course, dog training manuals.  Some say that reading about the benefits of crate training is not the usual reading material you find by the bedside of a teenager!
With a detour to University and then the activities of raising two children, the world of dogs was on the back burner.  Of course, a true passion will find it's way back into your life.  For me, it came in the form of running a dog walking business in Ottawa's Westboro neighbourhood Carol the Dog Walker.
I soon joined a local dog training class at Dovercourt Recreation center.  The instructor, Lynn Young was welcoming and encouraging even though I didn't have a dog to bring to class.  Her methodology was full of common sense and geared to pet dog owners.  Luckily, it also reflected much of my earlier teenage reading as well as what I had learned as a parent.  Dog training applies to more than just dogs!
It wasn't long before I was attending multiple dog training classes, reading the new research on animal behaviour, attending conferences and training seminars, and generally re-immersing myself in the canine world.
Following my apprenticeship with Dogma, I began teaching my own classes at various community centers in the Ottawa area.  Of course, there is always more to learn so I continue to study with industry experts such as Susan Garrett, Chris Bach,  and Paola Hoger, Sarah Whitehead, and Dr. Ian Dunbar.
Thank you for choosing Carol the Dog Trainer.  I am looking forward to meeting you and your new dog.